The scholarship team began in 2013 with a fund raiser celebrating Chinese New Year. Pictured left to right are: Mary Jensen, Jane McCullough (part of original group of founders of Community Scholarship Association), Jo Ann Palmer and Ruth Berger – Scholarship Team.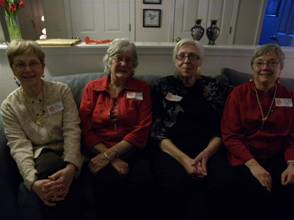 The scholarship team has been busy sponsoring fun pop-up events to raise funds. One of the first was at Scotty's Landing on the River for lunch.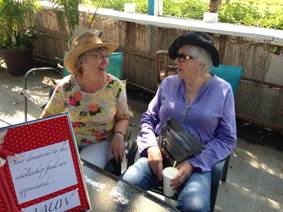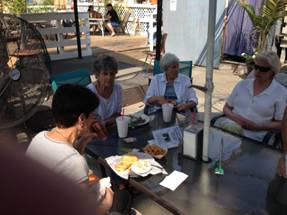 The "scholarship pop-up" at the Abbey of New Clairvaux on October 17 was enlightening as well as pleasurable. We enjoyed the historical tour of the Chapter House, the abbey grounds, and listening to noon prayers. Like the prayers, the grounds themselves emanated almost a tangible sense of peace. Following the chants we were able to sample and purchase their tasty wines and picnic at Woodson Bridge State Park . Besides having an enjoyable time we raised money for some high school students' future college education. Cathie Momber and Dorothy Clark deserve our thanks for doing such a fantastic job in coordinating the pop up.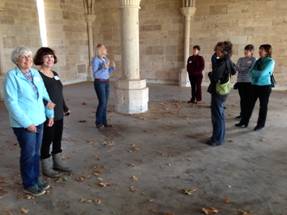 The latest fund raising Pop Up was a painting lesson by Christine Mac Shane, Artist/Owner at The Studio in Chico. About 16 artists-to-be participated in a directed paint experience with each of them coming home with their own masterpiece.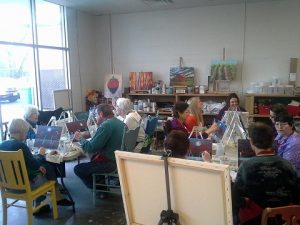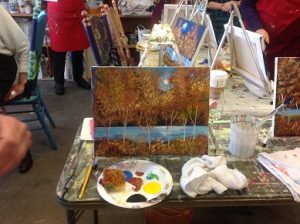 More Pop Ups to come!